---
---
The Penguin Book of Feminist Writing
Cover Design
ISBN: 9780241432860
Publiching Date: 04/03/2021

---
---
Tour de France 1904 – 2007 Book
Book Design, Editorial Design, Typography
'Tour de France 1903 – 2007' explores the history of Tour de France through a hundred years of its existence. Being one of the biggest spectacles in the world, the Tour gathers millions of spectators every year. Consisting of 241 pages, the book shows the heritage and history of the Tour through archive photographs and extensive content. Race overviews, scandals and doping affairs of the period 1903–2007 are accompanied by a running column of contestants' names.

---
---
ISBN: 9780241413463
Publiching Date: 01/10/2020
---
---
Turner.Works
PublicationDesign, Editorial Design, Typography
One of the publications for the makreting collection of Turner.Works' printed promotional material. Designed to reflect new identity and website, it uses colours and modules to assemble a printed verion of the company's online presence.
---
---
A Manual for Start-up Spaces
Publication Design, Editorial Design, Typography
A publications for Turner.Works' printed promotional material. The manual is designed to reflect the hands on approach. Simple, instruction-like guide to creating, designing and building for meanwhile spaces is visualised as structured, yet engaging layouts with emphasis on photography.
---
---
ISBN: 9780241391587
Publiching Date: 03/12/2020



---
---
The Deadline
Publication Design, Editorial Design, Typography
'The Deadline' is a book on the subject of life and death. The content of the book is taken from Thomas Armstrong's piece 'The Human Odyssey'. Through typography, 'The Deadline' reflects author's informal and engaging language and takes the reader through 12 chapters, each representing a separate stage of life, including death as the final one. Page numbers run backwards, like a countdown towards the last chapter.
---
---
ISBN: 9780241438114
Publiching Date: 29/10/2020


---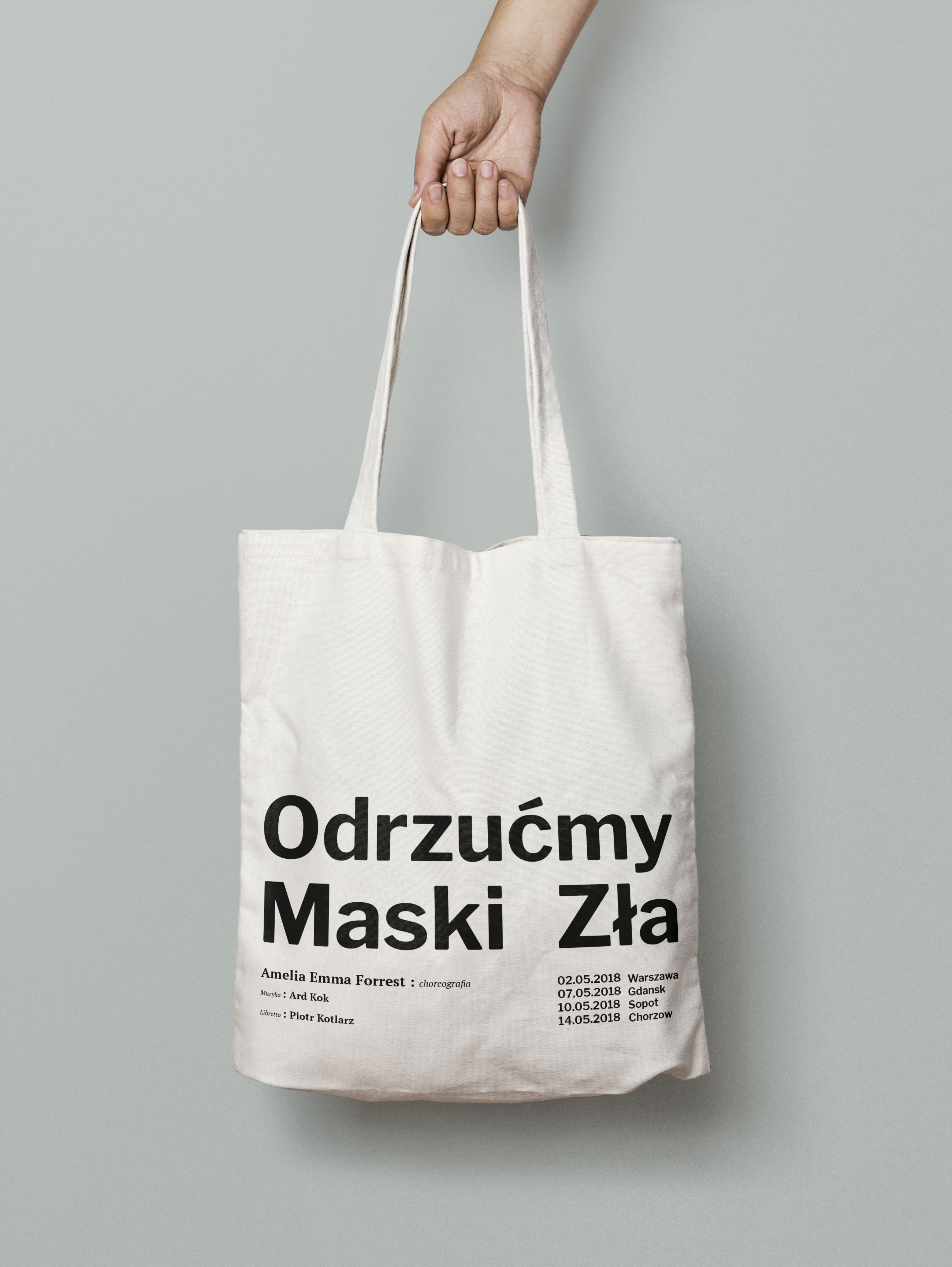 ---
Odrzucmy Maski Zla / eng. Reject the Masks of EvilIdentity, Typography, Photography/Artwork
Visual Identity for a dance theatre spectacle based on a libretto by Piotr Kotlarz, titled "Reject the Masks of Evil". The spectacle is an anti-war allegory, questioning the human need to conquer. Although set in a timeless settlement, the spectacle is a methaphor for the modern times.

---
---
ISBN: 9780241467954
Publiching Date: 30/07/2020
---
---
Tractatus Logico-PhilosophicusPublication Design, Editorial Design, Typography
The project is a graphic interpretation of Ludwig Wittgenstein's influential work on language and communication. By focusing on the structure of the text (use of decimal figures indicating the logical importance of each proposition), I produced a diagram in a form of a horizontal scroll,mapping all the numbers of the propositions. It was later used as a guide to design a layout system for a book – each decimal is given a separate column to follow vertically through the book. The work aims to offer a fresh look on Wittgenstein's philosophy and present the complexity of language as a structured system of communication.
---
---
Zycie Jest Snem
Visual Identity, Photography/Artowrk
Identity Proposal for 'Life is a dream' written by Pedro Calderón de la Barca, under direction of Gintras Vergas for Bagatela Theatre, Krakow. In an essence, the spectacle is about the efforts of a man who tries to overcome fate, his choices, free will, attempts to discover his own being, doubts and reality.
---
---
Doping in Cycling Booklet
Publication Design, Editorial Design, Typography
This publication acts as an addition to the
'Tour de France 1904 – 2007'
book. It examines the doping scandals and persons involved in great details, and focuses on raw data.
---
---
ISBN: 9780241351147
Publiching Date: 29/10/2020
---
---
Peckham Levels Booklet
Publication Design, Editorial Design, Typography
A small booklet for the collection of
Turner.Works
' printed promotional material. It sums up the essence of one of the studio's award winning meanwhile projects – Peckam Levels.
---
---
In Search for UbermenschPublication Design, Collage, Illustration, Critical Response
In his philosophy Nietzsche posits Ubermensch as an ultimate goal for humanity, the superior (hu)man/(over)man that creates new values and justifies the existence of the human race. The project provides a visual juxtaposition to Nietzsche's idealised proposition of reforming the source of social values by exploring modern morals and values represented by popular/mass culture and mass media, which play an important role in shaping societies of the 21st century.
---
---
ISBN: 9780241468456
Publiching Date: 05/11/2020
---
---
Interview
Publication Design, Editorial Design, Typography
Interview is a printed, typographically detailed transcript of Lance Armstrong's interview with Oprah Winfrey, in which the cyclist admits to doping throughout his career. Despite many doping scandals in the Tour de France history, Lance Armstrong became the face of them all. His epic fall is not only a story about doping, but also about money and abuse of power. It brings to mind a narrative of a fallen hero.
---
---
Coachworks
Visual Identity, Logo Design, Poster Design, Illustrations
Identity Proposal for Coachworks – a meanwhile, co-working space in Ashford. The logo is reflecting on the heritage of the site, an old building collection previously used as coaches manufacturer. The illustrations showing hands assembling wheels visualise the idea of team work and collaboration.
---
---
International Chopin Piano Competition
Visual Identity, Poster Design
Visual identity proposal for an International Piano Competition taking place in Warsaw in October 2020. The outcome needed to refer to Fryderyk Chopin on a symbolic level. The aim was to produce a visual outcome that would capture the competition's objectives, refer to the heritage and give it a fresh, contemporary look. The image used shows a photo from 3rd edition of the competition. The possibility of presenting the image in a continuous way represents the continuity of the Competition and legacy of Fryderyk Chopin's influence on music.Info here
---
---
TDF Photo Paper
Publication Design, Editorial Design, Layout
A bradsheet newspaper publication, focusing on archive photography of Tour de France, acting as a visual support to the
'Tour de France 1904 – 2007'
book . By positioning photographs in a way to form a story rather than chronologically, it explores themes of team effort, support and celebration.
---
---
Experimantal Prints
Screenprint
A series of experimental screenprints, produced in a fast-paced manner and overlaying images. Result is a series of almost accidental, layered prints based on artwork created by overprinting simple graphics using a laser printer. The project is focused on process rather than final outcome, so the outcome becomes a representation of the process.
---